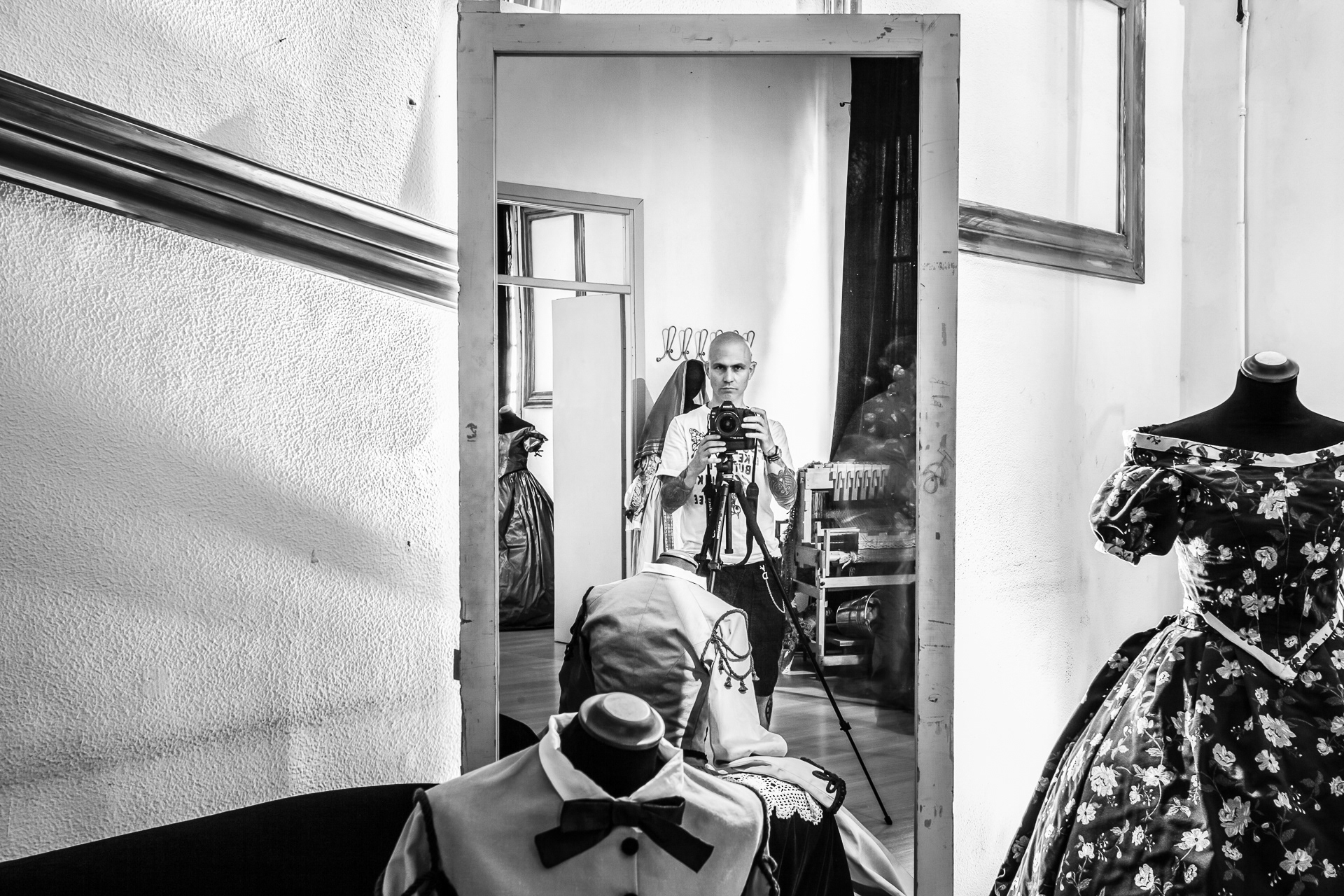 Louis C. nasce a Roma, e inizia giovanissimo a guardare il mondo dietro l'occhio di una reflex, ambito regalo ricevuto dallo zio fotografo, che lo inizierà ai rudimenti dell'arte. Da sempre appassionato conoscitore di Moda e di Costume, in età matura inizia a sviluppare il suo personalissimo stile d'immortalare luoghi e persone, scoprendo che è proprio dietro uno strumento fotografico che si sente protetto dalle brutture del mondo, perché lì non solo riesce a vedere il mondo "a modo suo", ma ne può anche conservare gli attimi. La fotografia assume quindi una funzione catartica nella sua vita. Diventano le persone il suo soggetto preferito, in cui ricerca l'essenza più intima e segreta, la ricerca del bello in ogni cosa, e ad ogni costo. L'anima.
Louis C. was born in Rome. Soon began to see the world behind the eye of a camera,
scope gift received by his uncle photographer, who introduced him to the rudiments of the art.
He's always been a Fashion and Costume enthusiast, and mature adult begins to develop his personal style of capturing people and place,
discovering that it's behind a camera that he feels protected from the ugliness of the world,
because he's not only able to see the world "in his own way", but he can also preserve the moments. The photograph thus assumes a cathartic function in his life.
People become his favorite subject, in which he sought the innermost secret,
the search for beauty in everything, at any cost. The soul.